Onward ho
for the 2012-2013 school year!
With older pupils and a new little miracle on the way,
we have mapped out our 15 weeks of school prior to the little bundle's arrival!
Along with running,
through the day and on the track,
Mascot is training right along with Warrior for football,
and Student for cross country.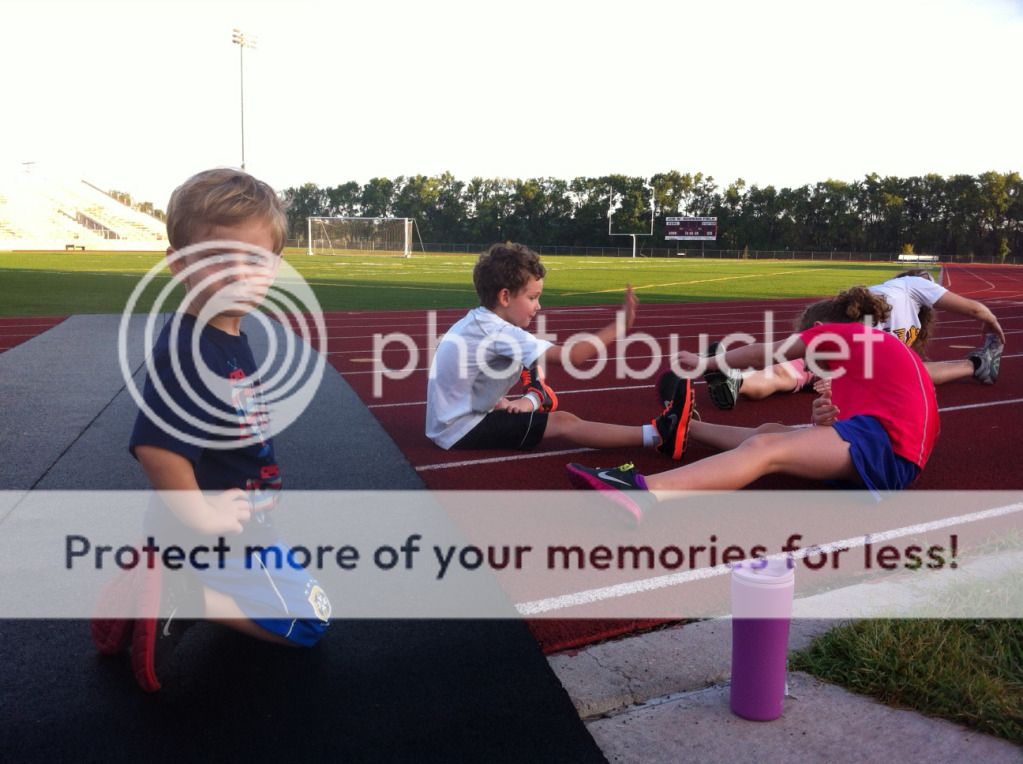 Our curriculum this year, in addition to the Abeka regulars,
My Father's World
has been gifted to us and the Schoolhouse is feeling so blessed by it.
Organization of multiple grades doesn't come easily to Teacher,
but is much simpler with all that is set for the daily learning.
This is specifically designed for pupils in a one-room-schoolhouse
arrangement to do age-appropriate learning, together!
And Biblicaly-based science has never excited the pupils like this!
Earthworm habitats to come
SOON!
For now,
Student and Warrior mapped out their observations of weather,
sounds and sights
in their backyard habitat this week.
This is one of the rare events in the backyard that prospered
because of the lack of grass!
Thanks be to the Lord, He who lavishes us with His love.
Hoping to update weekly, the Schoolhouse 27 is signing out til next week.